Sunflower Power: The Benefits of Sunflower Seed Extract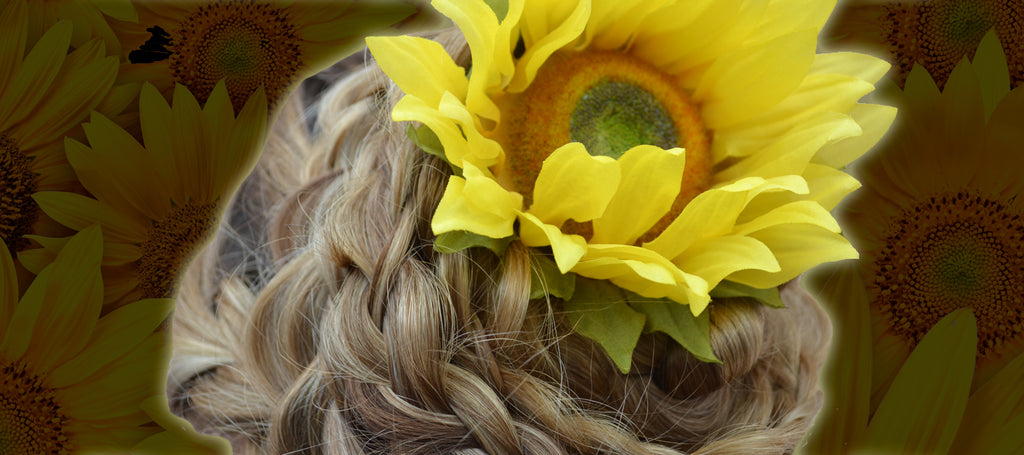 During these particularly harsh months of winter (lookin' at you -15 degrees), we're all searching for an excuse to bring the sunny summer vibes into our lives. Our hair and skin take a real beating from all the cold, dry air, leaving us thirsty for nutrients and moisture. That's where our (not-so) secret ingredient comes in – sunflower seed extract! Contained in our intensive leave-in treatment, aptly named INTENSITY, the benefits of this vitamin-and-mineral-packed extract are numerous.
Sunflower seed extracts and oils have been used for years as a healthier alternative to standard cooking oil, but its hair and skin benefits have only recently been explored. Naturally, anything that is safe enough to consume SHOULD be safe for external use – and it certainly is! The natural properties of the oil make it highly absorbent, not only into the skin/scalp, but the hair strand itself. It is especially rich in Vitamin E, which is an essential vitamin for hair health and growth.
While hair health starts from within, it's that light-catching shine we're all looking for. That's why INTENSITY utilizes the conditioning features of the extract to create a lustrous shine that's never greasy and won't weigh your hair down. The oil also works to detangle, control frizz, and tame fly-aways to create manageable style. Furthermore, it's going to absorb and protect against UV rays and other harmful free-radicals such as smoke and pollution.
But health is KEY! On top of all the vitamins (A, B, C and E) and minerals (iron, potassium and calcium), sunflower seed extract also contains high levels of Omega 9 acid. Where have you heard of that before? It's often used as a supplement to control cholesterol or balance blood sugar (although you should always check with your physician before taking any supplements!) But what does it do for your hair? According to dermatologists, it has super-hydrating effects which can protect against chemical/heat damage and prevent brittle hair. It can even aid in healthy hair growth.
So in conclusion… Not only is sunflower seed oil/extract an excellent addition to a balanced diet, it's also safe enough, absorbent enough, and beneficial enough to be an incredible and conditioning hair product ingredient. INTENSITY Leave-in Treatment, when used as a part of your regular hair care routine, will go that extra mile to create shiny, healthy, touchable locks. Lucky for you... we have plenty to go around! 
Paul DiGrigoli

beauty, hair, hair care, hair product, hair treatment, health, healthy hair, intensity, natural, real, real ingredients, shiny hair, sunflower, sunflower seed extract