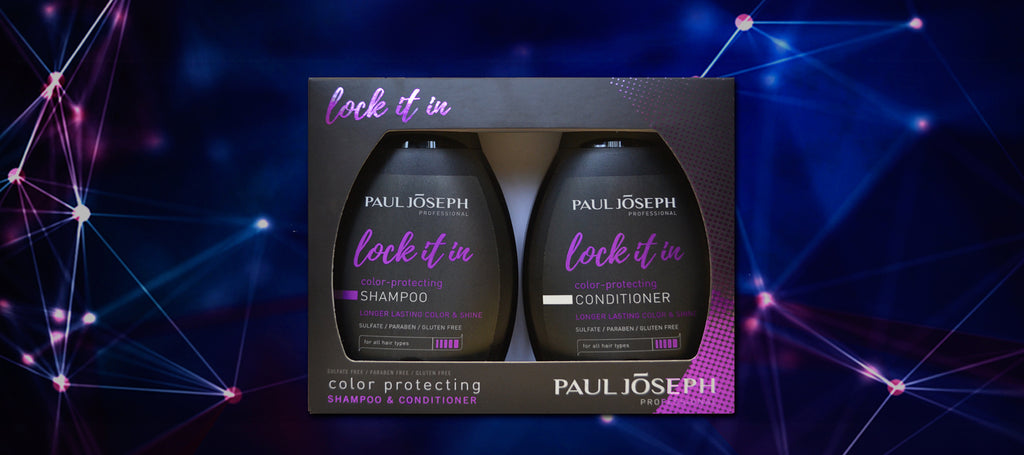 Proteins are great for a pre-workout boost of energy, but they're also highly beneficial for your hair – and in some cases necessary! In fact, your hair naturally contains protein which maintains its structure and elasticity. But sometimes these native proteins can be stripped away (due to chemical treatments, heat damage, or just wear and tear) leaving you with brittle, dull, strands.
Thankfully, there are ways to replenish your hair of much needed protein to get your bouncy, shiny locks back. That's where vegetable protein comes in (used in our LOCK IT IN Conditioner.) For decades, chemists have used different types of proteins in hair products, but we went with vegetable for a few different reasons. First and foremost, it is highly absorbable (more so than animal protein) which makes it super effective and long-lasting. Secondly, it is very similar in chemical structure to the protein that naturally occurs in our hair so it is able to lock it self in and rebuild the hair cortex, which is why it's highly recommended color-treated hair.  And finally it is incredibly hydrating – and hydrated hair is healthy, flexible and less prone to breakage – it also gives you that shine we all strive for.
The main culprit for stripping your natural protein are actually heat treatments (straightening, curling, even blow-drying.) When the protein is stripped, it leaves your hair porous (little tiny holes) compromising the strength of the strand, leaving it susceptible to breakage, split ends, frizz, and a dull appearance. The vegetable protein in our product will fill in those holes and form a protective film around the strands. This film acts as a protectant against heat treatments, leaving your actual hair intact– without leaving harmful buildup. Not only that, it will protect your color from fading, drastically increasing the time between touch-ups. (And for a second line of defense against heat damage, try our Quick Blow-Dry Spray UPGRADE!)
As I already said, vegetable protein is very hydrating, but beyond that it works to balance your moisture levels. If there's TOO much moisture, the cortex will swell, opening up the strand and creating a dull appearance. Too little, and the strand becomes brittle and prone to breakage or split ends. That is another reason why we put vegetable protein in our LOCK IT IN Color-Protecting Conditioner. Chemical treatments (especially bleach) can severely dehydrate your hair. Also, when used BEFORE a chemical service, it can help to reduce the damage.
So how do you know if your hair is lacking protein? There are a few different ways to tell. If you're experiencing a lot of breakage, that is the most common sign. If your hair feels too light or even "mushy" when you get it wet, that could mean your hair is lacking structure and thickness caused by a protein deficiency. Even if you don't have any of these symptoms, using products with protein periodically can help to maintain the structure and strength, proactively preventing damage. So for these reasons and more, there are many benefits to using products such as LOCK IT IN – save your money and save your hair, it's worth it!
Front Banner:
Hair & Photo by Kayce Babinski @beautybybabinski
Paul DiGrigoli

beauty, blow dry, blow out spray, color protecting, conditioner, digrigoli salon, digrigoli school of cosmetology, hair, hair care, hair color, hair product, hair treatment, health, healthy hair, natural, Paul DiGrigoli, Paul Joseph Pro, Paul Joseph Professional, protein, quick blow dry, real, real ingredients, shiny hair, upgrade