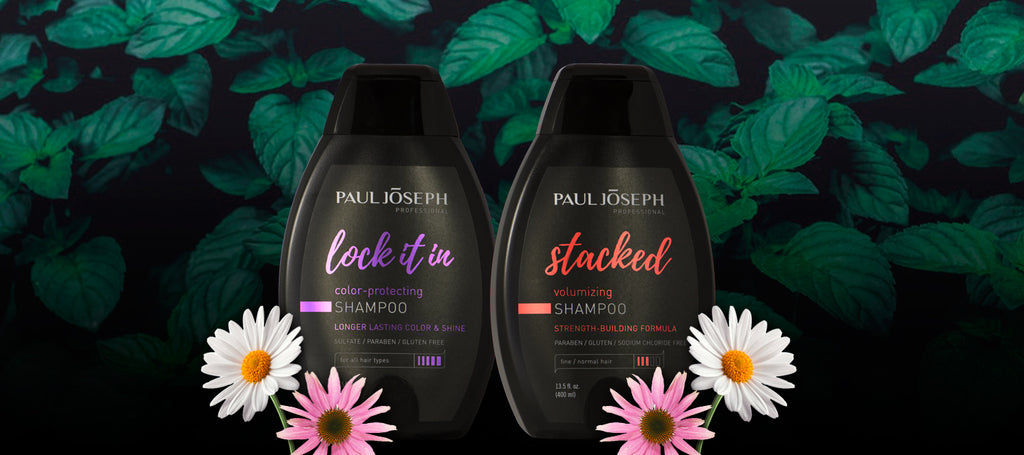 With flu season still in full effect, you've probably had to sip some tea to ease your pain – and it probably contained either echinacea or chamomile! Well, the extracts from these healing, herbal plants are also used in both our LOCK IT IN Color-Protecting and our STACKED Volumizing Shampoos. So why did we include these herbs in our products? Sit down, make a tea, and read on!
Echinacea, also known as the purple coneflower, has long been used as a natural remedy for its anti-inflammatory, anti-viral, and immune-boosting properties, dating back to the Native Americans over 400 years ago. Now, these aren't really concerns people have when it comes to their hair, so why put it in shampoos? The herb's antimicrobial properties actually work to prevent dandruff and scalp irritation, and its high concentration of vitamin C actually protects the collagen in your hair from breaking down. The extract also aids in increasing the blood circulation to the scalp, stimulating hair follicles and promoting growth.
Chamomile, another popular home-remedy herb, has been used for as many as 2000 years to treat anxiety and insomnia (hence its use in night-time teas.) But there's much more to this sweet smelling plant. Like echinacea, it has anti-inflammatory properties that can sooth dry or irritated scalps and prevent dandruff. Furthermore, compounds contained in this plant have been known to treat oily hair, invigorate hair growth, strengthen hair roots, and hydrate dry/brittle hair. And for the blondes out there – chamomile has long been used to brighten up those sunny strands and boost shine.
The chemists for Paul Joseph Professional used these unlikely extracts for the above reasons and more. For our LOCK IT IN Shampoo for color-treated hair, they prevent hair breakage and re-hydrate chemically damaged locks, increase vibrancy (especially for blondes), and ensure healthy hair renewal. For our STACKED Volumizing Shampoo, they stimulate new hair growth, prevent breakage, strengthen hair follicles, and protect against scalp irritation or damage from UV rays, smoke and pollution. Who knew that such pretty flowered plants had such powers?
Front Page Banner:
Hair & Photo by Kayce Babinsky @beautybybabinsky
Model Kaitlyn Smith @kshakawaves 
Continue reading