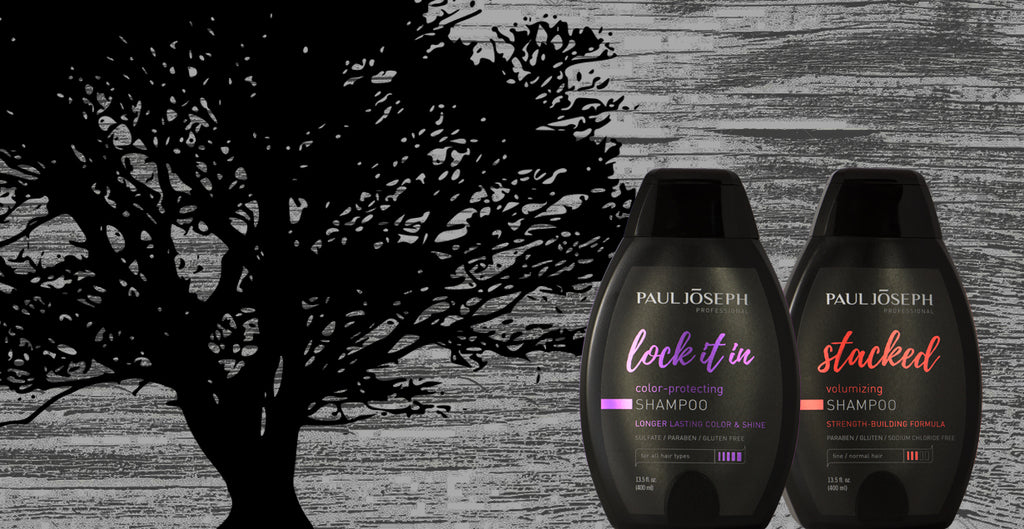 If you're from our neck of the woods (pun intended) in the Northeast of the US, you're likely very familiar with the gigantic white oak tree. What you may not be familiar with is the variety of uses extracted from the gray-ish white, bumpy bark. Native Americans knew all about the magical healing properties derived from these large trees and soon after, the first settlers were using it too – as an antiseptic, astringent, anti-inflammatory, anti-bacterial, and even as a diuretic. Now the aforementioned uses are usually associated with an illness or wound, but you don't have to be injured to reap the benefits for your hair.
There are many nutrients contained within the white oak bark (or quercus alba bark) extract, such as B12, iron and potassium. But the most standout component is its high tannin content (somewhere between 15-20%). Tannins, a class of astringent (drying, constricting agent), are found in a variety of things you may already consume, namely wine and tea. You also may have heard of "Tannin Smoothing", a hair treatment used as an alternative to other chemical smoothers, which is designed to reduce frizz and increase softness. In our products, the astringent and anti-inflammatory properties of the tannins work to regulate the amount of oil in your hair/on your scalp which in turn reduces dandruff, prevents hair loss, and strengthens the hair follicle. Not only that, but your hair will stay fresher for longer – no more greasy second day hair!
While tannins might be the star of the extract, there are other elements which solve a variety of common hair issues. Flavonoids, a common plant chemical, work to protect the plant itself from harmful free-radicals (pollution, smoke, harmful UV rays, etc.) and they do the same for your hair! Quercetin, one of these flavonoids, works to strengthen the blood vessels and increase blood circulation to the scalp. This in combination with the vitamin B12 promotes healthier, faster growing hair.
So where can you find this wondrous and woody extract? We've included white oak bark extract in both our LOCK IT IN and STACKED Shampoos. LOCK IT IN is for color-protection, so the tannins work to smooth damaged hair and the flavonoids block against UV damage – one of the main causes of color fade. STACKED is a volumizing shampoo, so the flavonoids, vitamins, and minerals work to promote new, healthy hair growth and prevent breakage, while the tannins rid you of the oily build-up that's preventing the lift and bounce you're going for.  So when you're searching for a new shampoo, take a step back towards nature and the countless benefits of the historic white oak tree!
FRONT BANNER:
Hair & Photo by @hairbytaypoletti
Continue reading